Date and Time:
05 Sep 2018
19:30 to 21:30
Wednesday, 5 September, 2018 -

19:30

to

21:30
Address:
Sing'Theatre Academy Studio 21 Tan Quee Lan Street Heritage Place #02-10 Singapore 188108
Sing'Theatre Academy is proud to present you The Power of Voice by Paul Carr

- Event supported by The French Chamber of Commerce -
Each week you will get to know your voice and learn how to use it to get results: educationally, professionally, personally and in a performance situation.
This course will assist participants to be more clearly understood in everyday speech and in more formal speaking occasions. You will not be asked to change your accent but rather you'll be invited to discover your true voice within. Participants will be shown:
a) Techniques that will add greater clarity to speech patterns;
b) Breathing methods to enhance volume and tone;
c) How to change pitch to add variety and interest to your voice.
After 4 sessions you will have learnt how to get the best from your voice, enabling you to be a more easily understood and interesting speaker.
Topics covered in the sessions include:
Module 1 – Getting to really know your voice.

Module 2 – Using your voice to sell, suggest, seduce and satisfy.

Module 3 – Working with scripts/ proposals/ speeches.

Module 4 – Performing with your voic

e.
Dates: 5th, 12th, 19th & 26th September 2018
Regular price: $349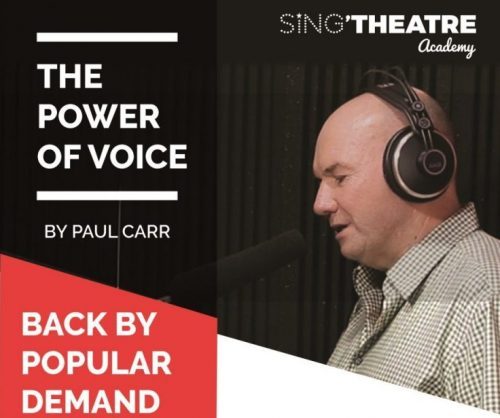 Terms & Conditions
This event is for members only.
Full payment is required upon registration.
Should you need to cancel, please do so no later than two working days before the date of the event.
No shows will not be refunded.
Please note that photographs and videos may be taken during the event for news and publicity purposes.