Tuesday, 18 September, 2018
Through the takeover of the Singapore company, the centre extends its portfolio of failure analysis and metallurgical testing services in this part of the world.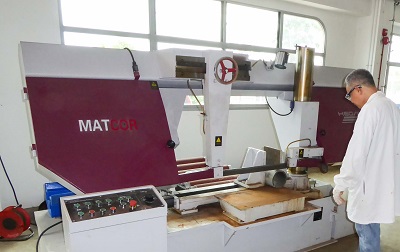 On 27 July 2018, Cetim completed the acquisition of Matcor. With a workforce of 35 people, the Singapore-based company is the region's market leader in failure analysis and metallurgical tests.
This transaction represents a major milestone in Cetim's expansion in the Asia-Pacific region. It assuredly confirms Cetim's commitment to the national players established in this high-growth region, whose GDP has been estimated as + 5% per annum over the past few years. Cetim aims to become a benchmark technical centre to support their development by providing a range of high-level composite and metallic material solutions and services, inter aliafor the aerospace, automotive and energy sectors. In addition, this new regional base strengthens the partnership signed in 2017 with the Japanese company, KMTL, which ranks amongst the leading independent material testing laboratories in Asia and is very well-known for its high quality services.
Learn more about Matcor, its equipment and know-how on www.matcor.com.sg